Austin is awesome. Lots of people partyin n havin a good time. There's even one or two people here who heard about FUBAR. But I had to giver solo cus Dean ffed up. Here's the official report them reporters wrote on that:
FUBAR: BALLS TO THE WALL: Star Denied Entry into USA for SXSW Premiere
By Anne Thompson
INDIEWIRE – THOMPSON ON HOLLYWOOD
March 14, 2011
http://blogs.indiewire.com/thompsononhollywood/2011/03/14/fubar_balls_to_the_wall/
Dean "Deaner" Murdock (Paul J. Spence), the Canadian star of FUBAR: BALLS TO THE WALL has been denied entry into the US for SXSW, where the film is having its US premiere Monday at 9:30 pm. He is one half of the head-banging duo profiled in the film. The other half, Terry Cahill (David Lawrence) was allowed to cross the border. Murdock says, "I aint gonna take this personally; the f@#kin' border guy who searched me was just doin' his job, but f@#k why did he have to have such thick fingers?  Giv'r to yer liv'r in my honor tonight, and fer f@#k's sakes, wash yer denim before you cross the border."
Cahill says, "It will be a total bummer partying without Dean here but sometimes when it comes to laws, you gotta do the right thing.  Maybe I can find a Deaner dopple-banger in Austin who can hit those high notes."  Cahill plans to post an official video response on his twitter account later today."
ya so I had to carry around cardboard Deaner all around Austin. He was pretty sweet an he oonly ever bummed one smoke.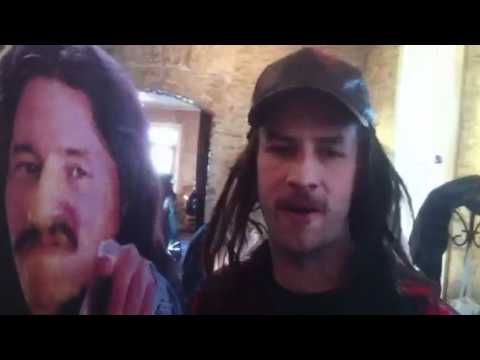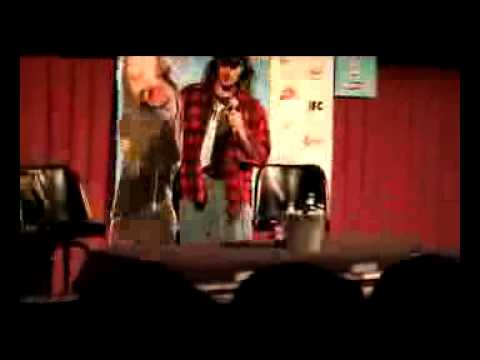 today we're showin the first movie too. blog ya later!
Ter